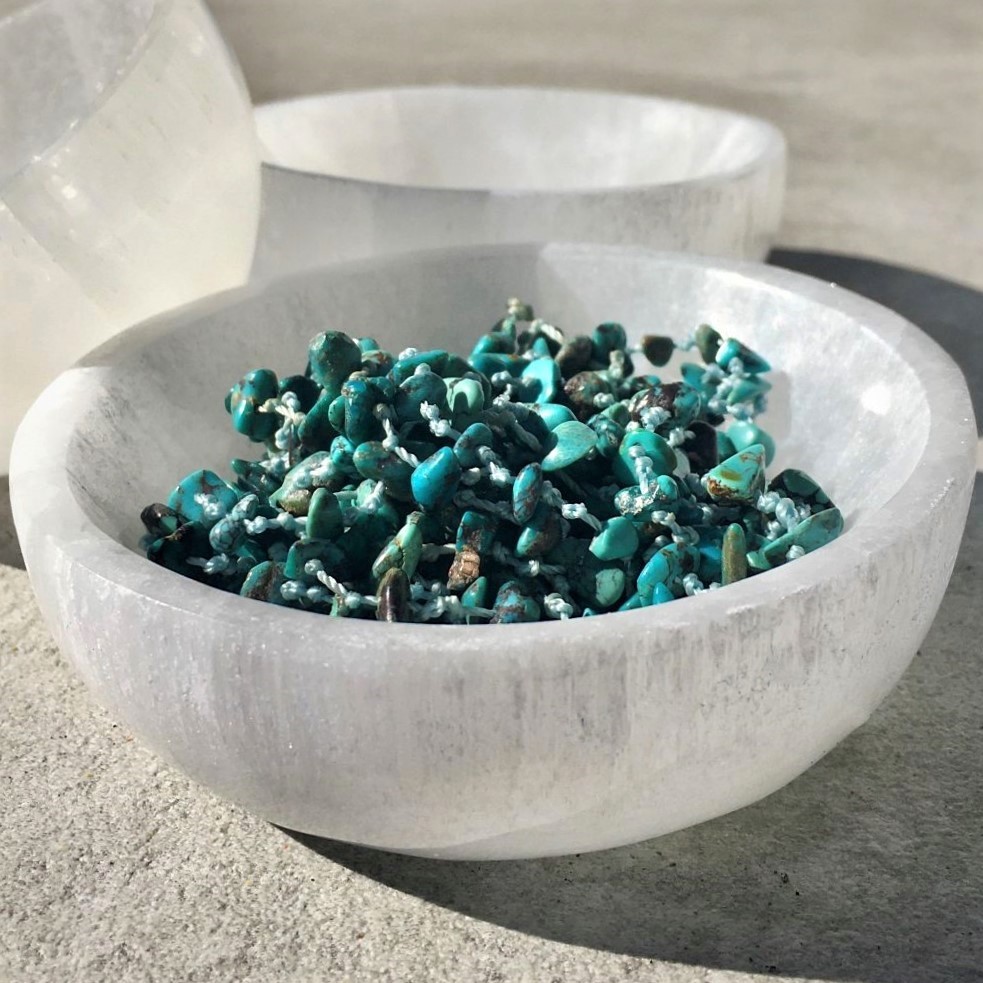 Selenite Bowls
May 24, 2020

Selenite Charging Plate
May 28, 2020
Ruby Pendant
$132.00
This Ruby pendant is a great ally for those that are feeling stuck. Bringing through an upsurge of energy, its resonance promises a shake up to get things moving.
In stock
Description
Inspiring enthusiasm for life, this Ruby pendant presents one with an ally that encourages one to step forward. Supporting one to take the leap of faith, the Ruby enhances one's self confidence, eliminating thoughts of hopelessness, it helps to reassure and boosts the energy required to follow one's passion wholeheartedly.
This Ruby pendant is a perfect match for those that feel stuck. Whether it be related to your career, relationship or even your spiritual pursuits, its vibration tends to shake things up a bit creating the impetus for change and movement.
Activating the physical, mental and emotional bodies it provides one with a great source of not only vitality and stamina but strength. It seems to impart this feeling of power onto its wearer that offers great changes within one's aptitude. Creating a more positive, courageous, can do attitude, one steps from a timid existence into one that is more aligned with a boldness. A boldness of entering a life path that is met with an openness to follow one's passion and needs with a determination to meet the most challenging tasks with an unrelenting perspective.
With that said don't be surprised if you have a sudden burst of synchronicities, or opportunities enter your life. The Ruby's resonance tends to attract unexpected turn of events. With a host of beneficial surprises one is also met with the uprising of old fears. Supporting to the soul one is encouraged to face whatever is brought forth for transmutation, bringing about an awareness of one's courage during the process of the confrontation.
The Ruby is renown not only as a stone of passion and courage but also the stone of prosperity. It brings a vibrancy and a strong flow of life force empowering its wearer with an upsurge of energy. Stimulating to the heart centre is enhances one's drive to follow their bliss, and the fortitude to follow one's aspirations. 
Source – India
Weight – 6gm
Dimensions Approximately – 25mm  x  5mm  x  10mm
HEALTH – sharpens the mind – excellent concentration – overcomes exhaustion and lethargy – imparts potency and vigor – calms hyperactivity – detoxes the body, blood and lymph – treats fevers, infectious disease and restricted blood flow – extremely beneficial for the heart and circularly system – stimulates the adrenals, kidneys, reproductive organs and spleen – increases vitality – empowered – inspires courage – helps anxiety – stimulates sexual energy – may help with sexual dysfunction and some types of infertility – supports times of stress –
PROTECTION – protects against psychic attack and vampirism of the heart energy
SPIRITUAL – heightened awareness – increases synchronicities – grounding
This Made in Earth design has been handcrafted using 925 Polished Sterling Silver. The quality and authenticity of all  gemstones are guaranteed. Chain not included.
References –
Melody, 2011, Love is in the Earth – The Crystal and Mineral Encyclopaedia, Earth Love Publishing House, USA.
Simmons, S. Ahsian, N 2007, The Book of Stones Who They Are & What They Teach, North Atlantic Books Berkley, California.
Additional information
| | |
| --- | --- |
| Weight | 0.006 kg |
| Dimensions | 2.5 × .5 × 2 cm |
| Crystal Type | Ruby |